Senior Lecturer in Quantity Surveying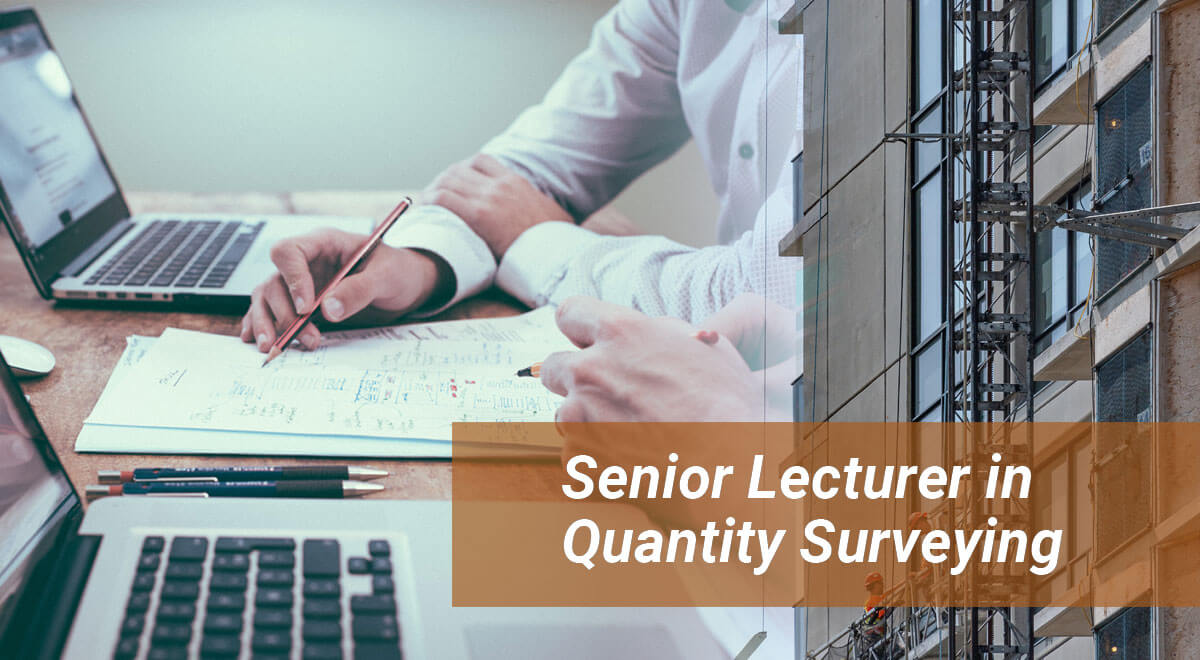 Duties & responsibilities:-
?The candidate should be employed in research activities, external networks and grow themselves as an academic through personal research, knowledge exchange activities and personal professional development activities and to contribute to the expanded life of the Department and Faculty.
Besides, teaching, the desired candidate has to take part in the design, development, delivery and assessment of a module(s).
?The candidate will be liable for taking the responsibilities concerning the academic health and currency of the module as well as for the excellence of the student learning and assessment experience Execute a visible and focal leadership role concerning those delivering on a module(s).
?Qualifications:-
?At least 5 years of working experience as a quantity surveyor or commercial manager.
Capable of making communicate and negotiation successfully with students, colleagues and partners.
Experience in dealing with projects as well as people.
Good Knowledge and perceptive of existing quantity surveying and commercial management theory and practice.
Undergraduate degree in Quantity Surveying and a Masters / postgraduate qualification in associated subject.
MRICS or corresponding professional qualifications.
?It is advantageous for the candidate to possess a PhD in a relevant subject.
?For more information on duties & responsibilities & how to apply,?APPLY ONLINE